If you'd like to buy milled aluminium Z-Axis parts from a PrintNC community member, this is the place.
The V3 Z-Axis plates are, Z-Axis Plate, Tramming/Mounting Plate and angle.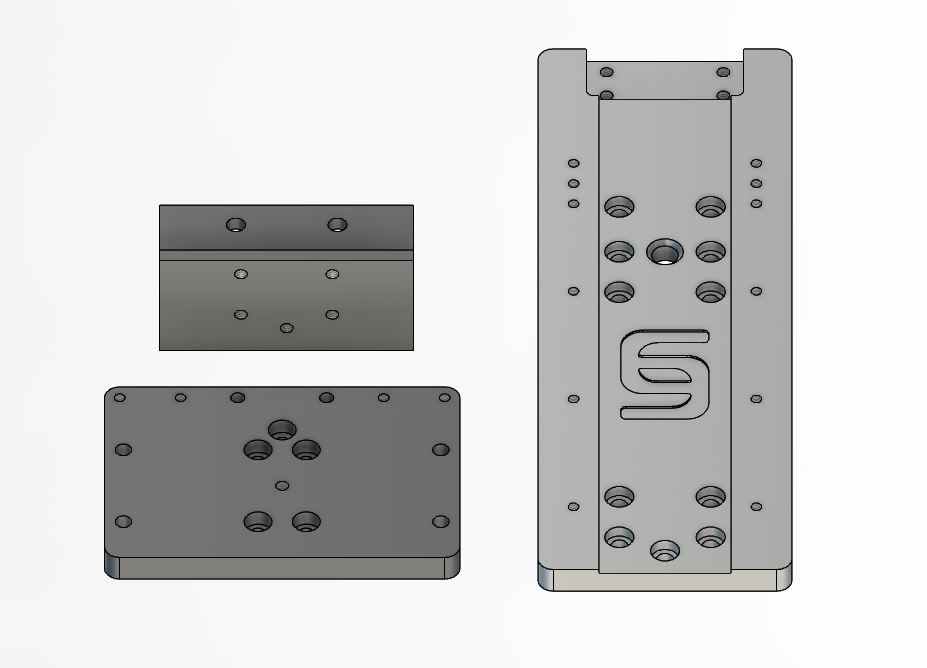 The HGH15CA Dual Z modification (Created by Discord member Logan). Is an improvement over the current and official V3 plates listed above. This build is more geared for members who want to have cleaner cuts in aluminum as this combination adds more rigidity via a dual X roller & dual HGH15CA for the Z. This can be a direct replacement for the V3 users as well as there are variations for the PrintNC Mini (not official at the time of writing this). Note for existing V3 users - In this version, the spindle clamp mounting holes and tram holes are reversed. So, modification will be needed by drilling & tapping the tram holes to 6mm.
To learn more about this modification, head over to this channel - https://discord.com/channels/648972213734604807/1033842771854897172
The HGH15CA Dual Z consist of the following - Z Axis plate, Tramming Plate & Angle. For the ball screw nut housing (22mm), you'll need to order that separately as this version of the plates required no modifications. So, you can just pop it in and be ready to go. Please see list of full parts below.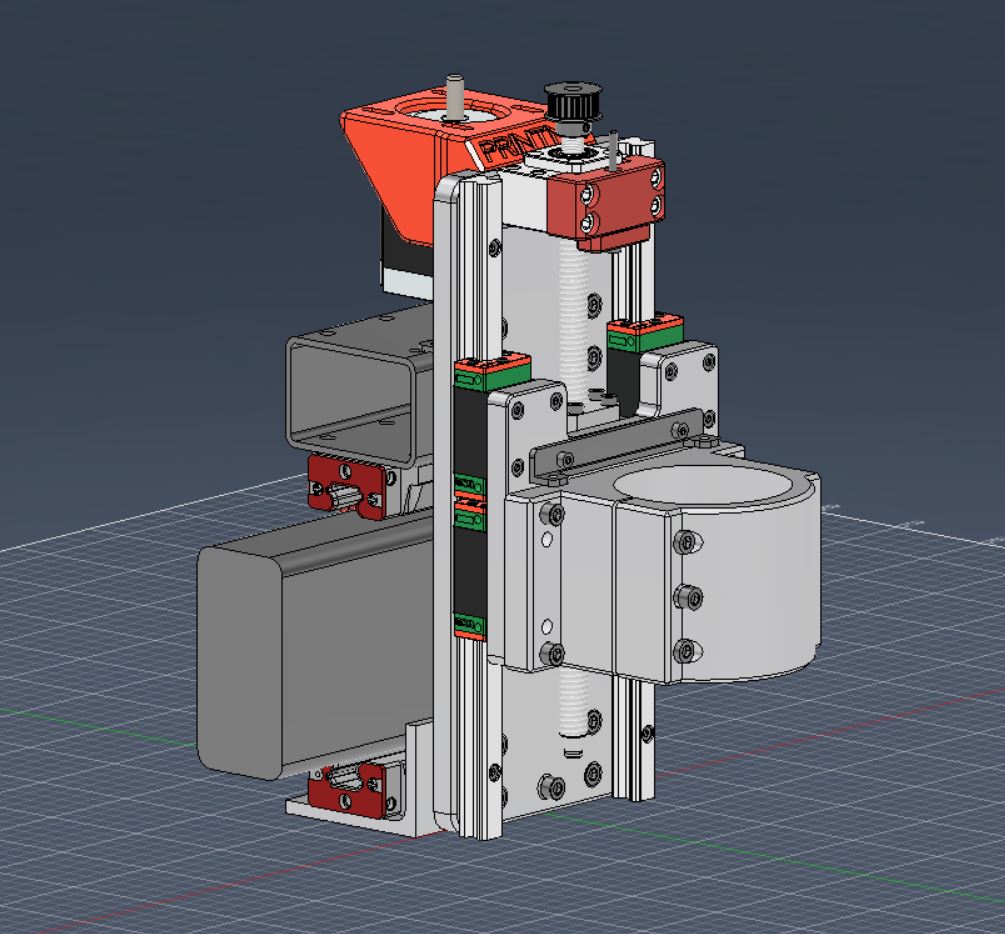 Individual members may offer more parts than this so if you are looking for more please ask.
Please remember to state what dimension tubing you are using when contacting as this will make a difference to critical dimensions!
| | | | | |
| --- | --- | --- | --- | --- |
| Name | Region | Discord User Link | Other Parts Offered | Currently Taking Orders |
| Voltage Studio | USA | Lucky Luxy#2744 | Dual Z Plates & Angle | No |
| banchad | UK/Europe | banchad🇬🇧#3286 | Angle and T block | No |
| DavidS | Europe | DavidS 🇸🇮#9578 | N/A | YES |
| Gerrg | USA | gerrg#7760 | Angle and T block | Yes |
| Logan | Canada | Logan#2225 | N/A | No |